Hazel Class
In Hazel Class, learning is exciting and engaging, allowing the children to reach their full potential. Throughout the school day, all children are exposed to practical and hands-on learning, which enables them to learn effectively.
Please visit our Class blog for regular updates: http://hazelclassknayton.edublogs.org/
Please see our Class Timetable along with our Knaowedge Organiser below.
Miss Padgett
Class Teacher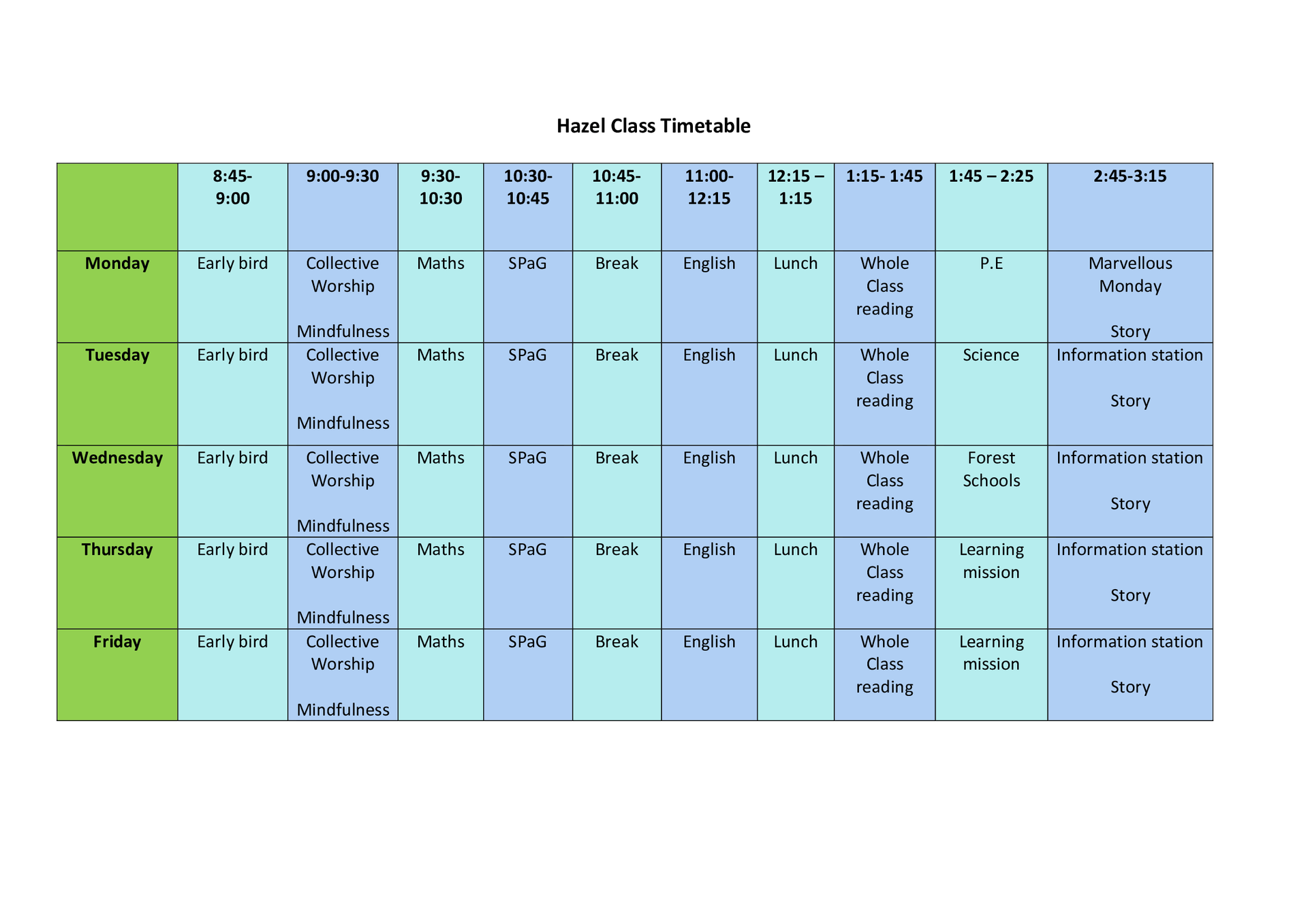 Our Learning Mission for Autumn half term is 'Beneath our Feet'.
Here is the Knowledge Organiser we use to support our learning:
Our Learning Mission for this term is 'Battles and Bandages'.
Here is the Knowledge Organiser we use to support our learning: