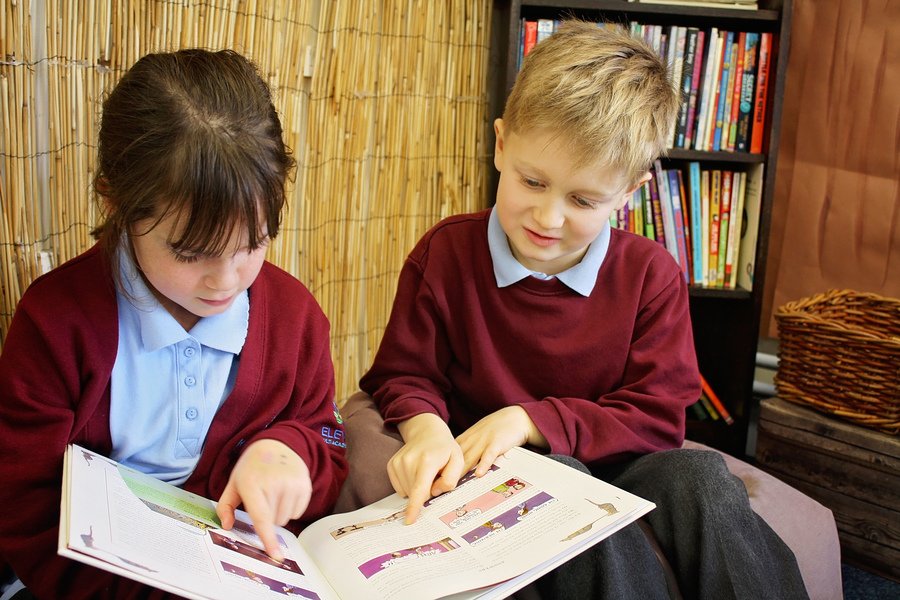 Phonics and Reading
Phonics
The intention of our approach to phonics is to:
ensure children are absorbed and enthusiastic when it comes to reading
promote a love for reading
aim for children to leave KS1 as fluent readers
develop independent readers
At Knayton, phonics is implemented through the Letters and Sounds programme in Early Years and Key Stage 1. We ensure the teaching of phonics is practical so the children are absorbed and enthusiastic with their learning. The lessons are always taught at a fast pace to ensure children are highly engaged for the sessions. We engage parents with phonics by hosting workshops in the autumn and spring terms which supports the children when completing personalised phonic activities at home. At Knayton, we do not have the children working in ability groups, gaps are addressed through 5-minute boxes from the start of the year in order to bring everyone up to speed early in the year. The children then move through the phase groups as one group together so all children 'Keep Up' with their peers. Children with significant SEND focus on word recognition linked to the writing focus for that week.
We measure the impact of our phonics approach through half termly phonic assessments. This helps the teachers identify gaps which then inform 5 minute boxes within class. Senior Leaders in school complete phonic learning walks termly which show outstanding teaching of phonics. Phonic results for the last two years have been in line with the National average.
Whole Class Reading
The intention of our approach to WCR is to:
ensure children are absorbed and enthusiastic when it comes to reading
promote a love for reading
expand pupils' vocabulary and deepen their understanding of the texts they are reading
ensure children retrieve information, interpret meaning and comment on the author's choice of vocabulary or style
check pupils' understanding of previous extracts as well as the current text in order to enhance their memory.
At Knayton, WCR is implemented every day across Key Stage 1 and Key Stage 2. Teachers begin the process by unpicking key vocabulary from an 'above pay grade' text. There are also many opportunities for teachers to model reading sections of the book to the children, this gives the children opportunity to understand what is being read as well listen to excellent use of expression and intonation. Children may also model sections of the book. Children then have opportunity to read individually, in pairs and in small groups, completing challenges linked to each section.
This approach ensures children are reading every day and regularly to staff throughout the week. With this strong focus on reading from an early age, children feel at ease with books and this ensures that they are fully prepared for their phonics, KS1 and KS2 SATS tests or equivalents.
The impact of our approach to WCR is that all our children are given the opportunity to access 'above pay grade texts', giving them chance to feel challenged and make outstanding progress. Our reading results over recent years, across school, have always been above the national average. In 2018 89% of children in school achieved Age Related Expectation (ARE) in reading and 50% of children achieved Greater Depth (GD). In year 6, 75% of children achieved ARE in reading which is above national and 31% of children achieved GD which is in line with national average.