Governors
Knayton are proud to be part of the educational vision for Elevate Multi Academy Trust, whilst retaining our own strong identity. The Trustees have allowed its Academies to retain the same composition for their local governing bodies, which is set out below.
The three core functions of the local governing board are:
To ensure clarity of vision, ethos and strategic direction;
To hold the headteacher to account for the educational performance of the Academy and its children;.
To oversee the financial performance of the Academy and make sure its money is well spent.
Knayton C of E Academy's Governing Body strives to support, challenge, and empower the leadership team so that the Academy's vision for its staff and children is achieved.
Responsibilities:
Together, the Governors are responsible for:
Setting aims and targets for the Academy and checking the Academy's progress towards attaining these.

Monitoring how well the Academy's policies and plans are working.

Accounting for the performance of the Academy and the Governing Body.

Working with the Head teacher to make sure that teaching at the Academy is effective and good quality and the children are making the best possible progress.

Taking general responsibility for the Academy and its budget.

Challenging and supporting the senior management team and taking opportunities to show interest in and appreciation of staff and pupils.

Promoting the interests of the Academy and its pupils in the wider community.
Types of Governors:
There are several different types of Governor:
Parent Governor

Elected from parents at the school by parents at the Academy.

Staff Governor

Elected from staff at the school by staff at the Academy

Co-opted Governors
Appointed by members of the Governing Body. They are intended to be representative of the local community and may add particular kinds of expertise.
Foundation Governor

Foundation governors are representatives of the Church of England.
The local vicar is normally appointed as the 'ex-officio' foundation governor;
The other foundation governor will be appointed by York Diocese, following consultation with the local PCC.
Chair of Governors: Jo Jones
Contact: j.jones@knaytonacademy.org or
Knayton C of E Academy, Knayton, Stockton Road, Thirsk, North Yorkshire, YO7 4AN
Jo Jones - Chair - co opted governor
Jo is a parent to 2 children who attend Knayton. Her background is in animal nutrition; however, Jo currently works at home on the family farm and campsite with her husband. Jo joined the governing body to give something back to the Academy which has allowed her children to flourish and thrive. During her term Jo has served as a link governor for science, data review and french and one of the things she most enjoys is meeting up with like-minded people to ensure that through reviewing and monitoring, that Knayton continues to offer outstanding teaching to all its children.
Brogan Fraser-Standaloft - Co opted governor
Brogan has 2 young children. She graduated from University of Cumbria with a BA Hons degree in Primary Education with Advanced Specialism in Physical Education. Brogan currently works for the Education Improvement Service (EIS) as an Early Years Development Adviser (0-7 year old) at Stockton Borough Council. She is a qualified KS1 Moderator, lead phonics teacher and also deliver Early Reading and EYFS statutory framework focus to SCITT students. Previously, Brogan worked for a large academy as a Curriculum Lead and prior to that she worked in North Yorkshire as an Early years and KS1 lead. She has also been a staff governor across 2 federated schools for 7 years, in addition to teaching a mixed Reception and KS1 class. Brogan has a passion for early years, continuous provision, phonics and ensuring that all children are exposed to an exciting, accessible and challenging curriculum, along with the highest quality of teaching and learning.
Staff Governor - Mr Lewis Todd
Rev. Dianne Gamble – Foundation Governor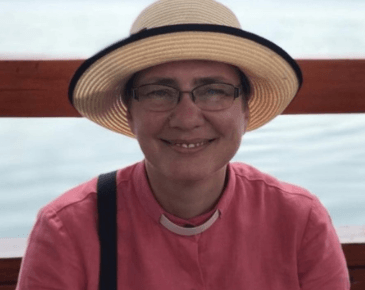 Dianne is a the priest-in-charge of the Hillside group of churches and a Foundation Governor at Knayton C of E Academy. She was licensed to these churches at the beginning of 2019 having completed curacy in a neighbouring group of churches. Before moving into ministry, Dianne worked in museum education for York Museums Trust, where she spent 18 years at the National Railway Museum delivering workshops for schools. Nearly all her adult life has been spent working with children and young people both at work and in church. Outside of her official role, Dianne likes to read and drive steam locomotives.
Jean Smethurst – Foundation Governor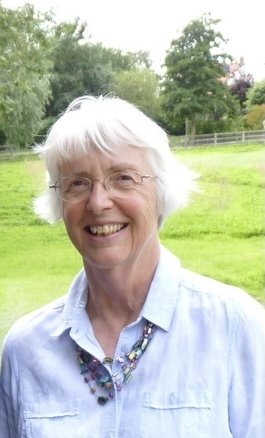 Appointed as a Foundation Governor in 2020, Jean is very pleased to have this opportunity to support Knayton Academy. She has enjoyed listening to reading, and taking part in assemblies as a member of the 'Open the Book' team since she moved into the area four years ago. Jean is a member of the Parish Church Council of St Mary's Church, Leake. She spent a rewarding and fulfilling career teaching History and General Studies in secondary schools and managed these departments for many years. Subsequently she taught English for Speakers of Other Languages in adult community classes. Now retired, Jean undertakes voluntary work with NYCC Youth Justice Service and enjoys walking, reading, travel and contributing to church and community life.
Parent governor - Lizzie Keenor
Parent governor - Bryan Miller
Name

Term of Office

Link Governor

Name of Business

Nature of Business

Nature of Interest

Abigail Clay

Executive Head Teacher

N/A

N/A

Knayton Academy

Education

Head of School

Staff

N/A

Knayton Academy

Education

Teacher

Brogan Fraser- Standaloft

Co opted

26.09.2022 to 25.09.2026

Safeguarding

Jo Jones

Co opted

26.04.2021 to 26.04.2025

Leadership, EYFS

Farmer

Rev Dianne Gamble

Foundation

Ex Officio

H&S, Collective Worship

Hillside group of Churches

Religion

Priest

Jean Smethurst

Foundation

18.01.2021 to 18.01.2025

RE, Curriculum

Retired

Lizzie Keenor

Parent

03.07.2023 to 02.07.2027

parent
Clerk: Dianne Mousley
Resignations:
Joe Bainbridge co opted governor. End of term
John Richardson Parent governor. Resigned 01.07.2019
Steve Butterworth Staff governor: Resigned as teacher and left 17.07.2019
Hannah Secouet Co-opted 31.08.2020
Sarah Mayhew-Craddock Associate 31.008.2020
Jane Makin Co opted Governor resigned 04.07.2022
Nikkie Beniams as she has left Knayton
Anthony Davison has not attended for over 6 months
Rachal Hall resigned on 22nd March 2021
Lizzie Megson resigned December 2022
Ben Clayton staff governor - resigned as teacher and left 21st July 2023