E-Safety
We are passionate about e safety and educating our children how to stay safe online.
Our intent is to ensure our children behave responsibly online.
We implement this is through our Computing curriculum by:
ensuring staff and volunteers are confident in online safety, identifying and responding to concerns
teaching children and young people the skills to stay safe online
sharing helpful advice and resources with parents and carers
developing robust e-safety policies and procedures, IT infrastructure and support
regularly reviewing and improving our e-safety provision.
The impact of this is our children understand the importance of staying safe online and what to do if they have any concerns.
All staff members, parents and children attend an annual 'Go Wise Online' e safety session which provides information, helpful resources and a chance to ask questions to a trained specialist. Parents receive regular internet safety links and are encouraged to speak to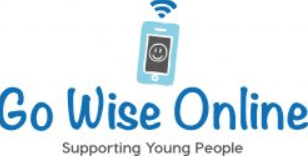 We encourage our families to use the NSPCC guidance found at: https://www.nspcc.org.uk/preventing-abuse/keeping-children-safe/online-safety