We are incredibly proud to be a Church of England Academy. Our Christian values are embedded throughout our school.
Our Christian Vision

Our Christian values

Our parable

Our vision guides and influences all that we do

and is the heartbeat of our school

Our Christian Values were chosen by children, staff and parents

They provide light to everyone in our community

Our Christian parable is the Parable of the Mustard Seed.






School Prayer
Our school prayer was written by our children and is visible in class prayer spaces and included in collective worships.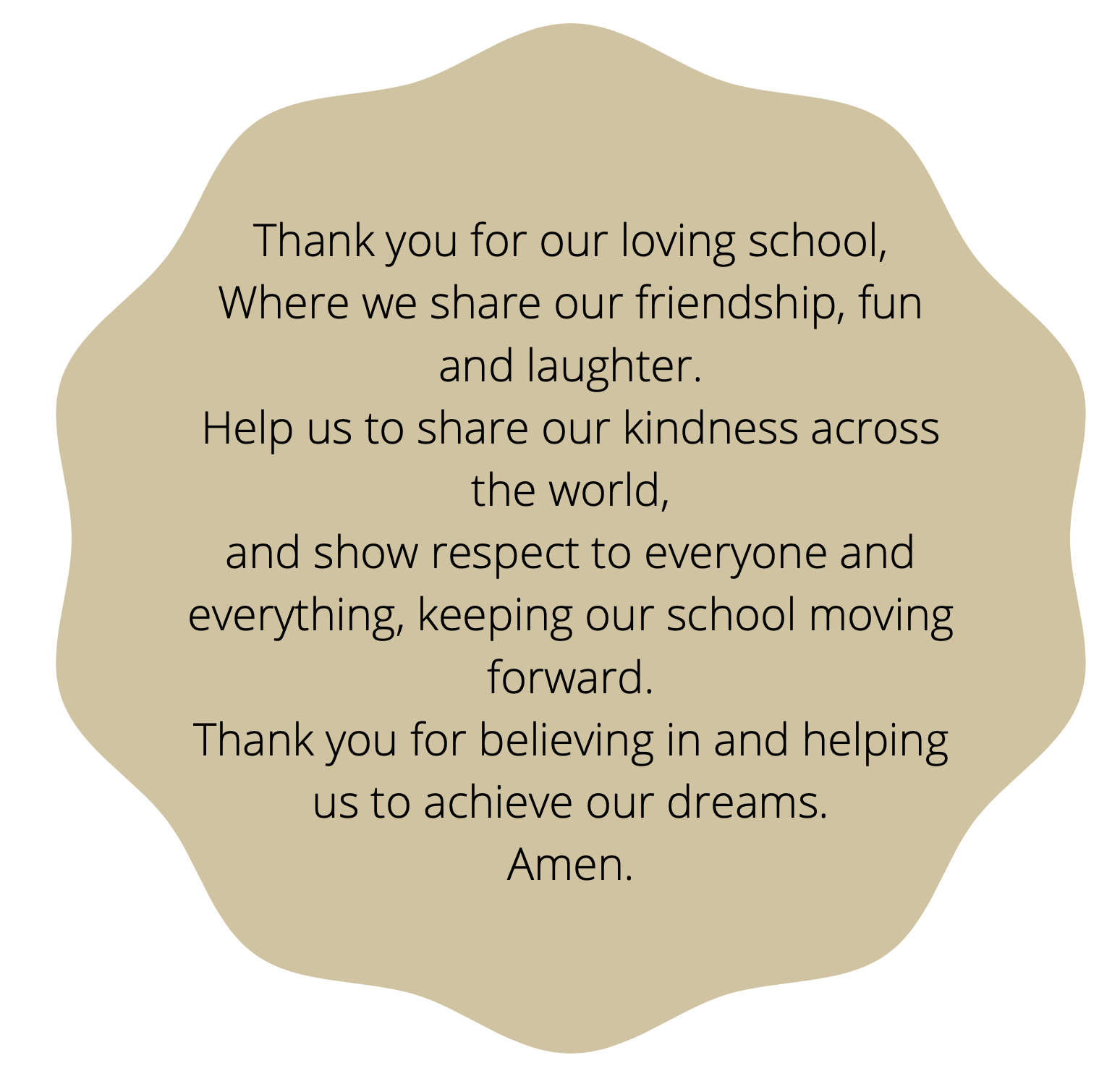 Our church
St Mary's Church, Leake is a grade 1 listed church in the shelter of the North Yorkshire Moors. The church was once in the deserted Medieval village of Leake; it now serves the two thriving nearby villages of Borrowby and Knayton.
To find our more about our beautiful church, click here.
We have a united partnership with Leake Church and host our Harvest, Christmas and Easter services there, where our families and the local community are invited.
We have fostered strong links between the school and the local community. Use of the Parish Magazine ensures that the work undertaken on religious and global education is shared with a wider audience.
The services that we deliver at Leake Church are: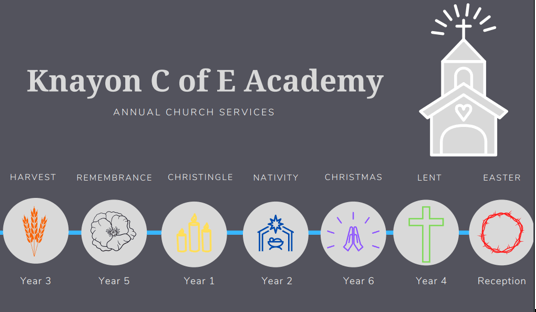 Reverend, Dianne Gamble

Dianne is the priest-in-charge of the Hillside group of churches and a Foundation Governor at Knayton.

She was licensed to these churches at the beginning of 2019 having completed curacy in a neighbouring group of churches.

Dianne is also on our Governing Body.

Jean Smethurst, Foundation Governor

Appointed as a Foundation Governor for SIAMS in 2020, Jean is very pleased to have this opportunity to support Knayton Academy.

She has enjoyed taking part in assemblies as a member of the 'Open the Book' team since she moved into the area in 2016.

Jean is a member of the Parish Church Council of St Mary's Church, Leake.
Collective Worship
Collective Worship is a very important time in our school day where we come together to worship and celebrate our Christian values and school vision.
Our Collective Worship is a time for reflection and discussion with the children about the theme of the week and each child has the time to share their thoughts and reflections.
In Collective Worship, children are given the opportunity to praise God for the wonders of the world, to give thanks for God's love and to learn about and celebrate the shared Christian values and vision which are the heartbeat of our school.
Weekly themes are linked to Biblical teachings and the Global Planner. Collective Worship also allows the children to look out of their own experiences and understand the weekly theme within the wider world.
Our children are involved in every aspect of our Collective Worship. This allows children to take risks, grow in confidence and develop a deeper, reflective approach to their spiritual learning.
Children, teachers, governors and parents are also given the opportunity to evaluate worship and services, ensuring we are always improving our practice to meet the needs of our children and community.
Here is our Collective Worship sequence:

Our Collective Worship themes for this half term are:

Throughout the year, we gather together with the community to celebrate important times in the Christian calendar.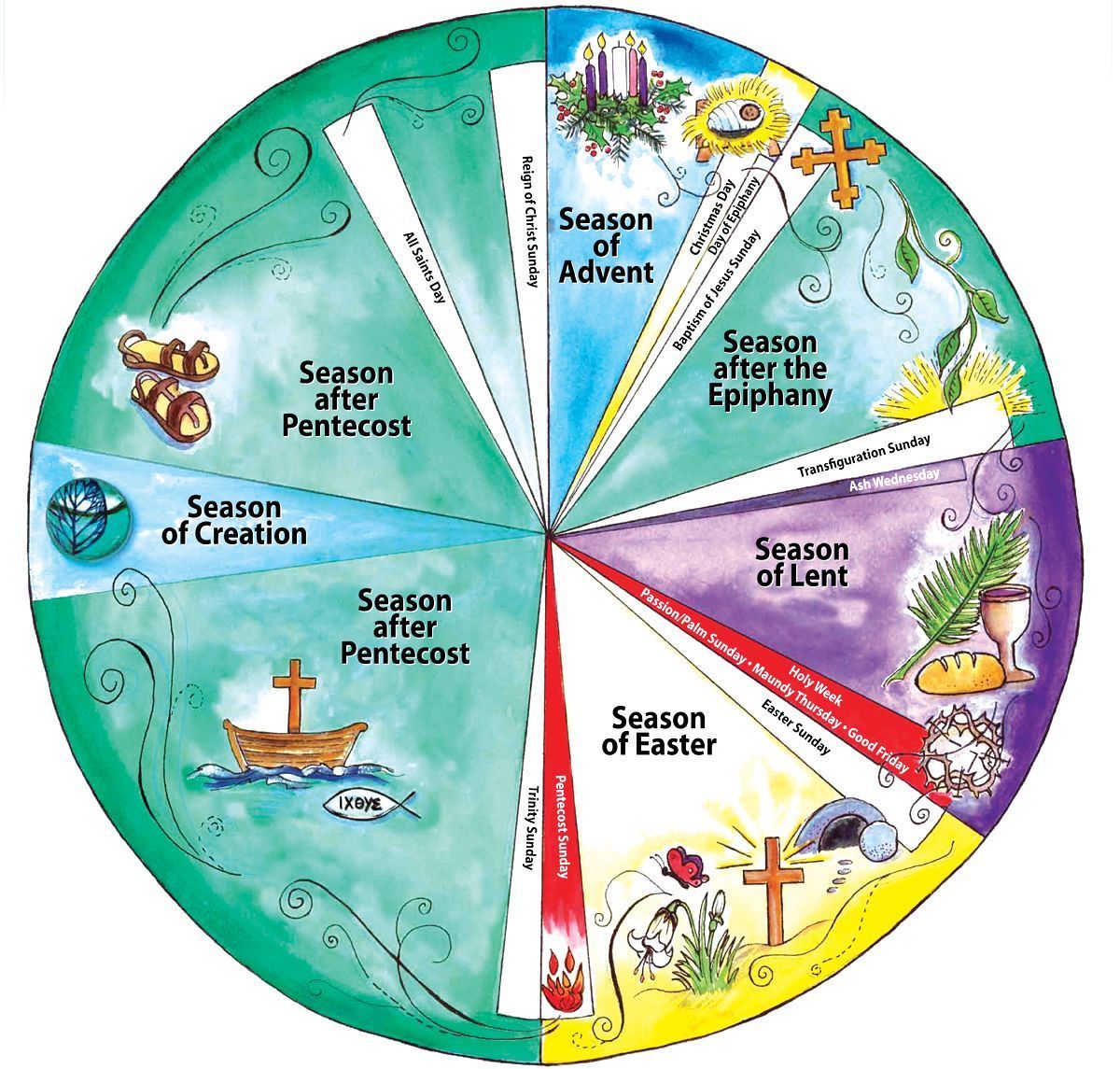 We are incredibly lucky to have lots of inspiring visitors in to deliver Collective Worships throughout the year, including Open the Book, our local Reverend and Christian Aid.
Prayer Spaces
We have prayer spaces in every classroom. They are calm, comfortable and reflective spaces for our children to access.
They include a bible, a cross, a candle, our school prayer, a copy of our parable, a reflective diary, a philosophy books and an interactive 'big' question for children to explore. Values awards are also displayed here.
In addition to this, we have a shared, central prayer space at the entrance to school for children, families and staff to access at all times.
Spirituality
At Knayton C of E Academy, we believe spirituality is shown by the sharing and expression of individuals' beliefs. This is promoted through an enjoyment and fascination of our world.
We encourage in all a willingness to reflect on our own experiences and the experiences of others. Our spiritual garden is a valued place in school, where we can take time to reflect.
For children's spirituality to develop and flourish, there must be trust; trust in a God who loves them and trust that school is a safe place where their doubts, fears and questions will be listened to.
Within school, we have Spiritual Leaders in each year group who reward children that are showing our school core values of courage, compassion and respect and help to plan our weekly worship themes.
Reports
SIAMS
Click here to read our latest SIAMs inspection report.
Global Neighbours
Knayton C of E Academy became the first school in the country to earn Gold status in an accreditation scheme recognising schools' work to tackle global injustice.
Our commitment to global education is embedded in our school policies and as a 'Global Centre of Excellence', we make excellent use of our links with outside agencies to keep global citizenship at the heart of all that we do.
Click here to read our Global Neighbours report
Useful links