Curriculum Overview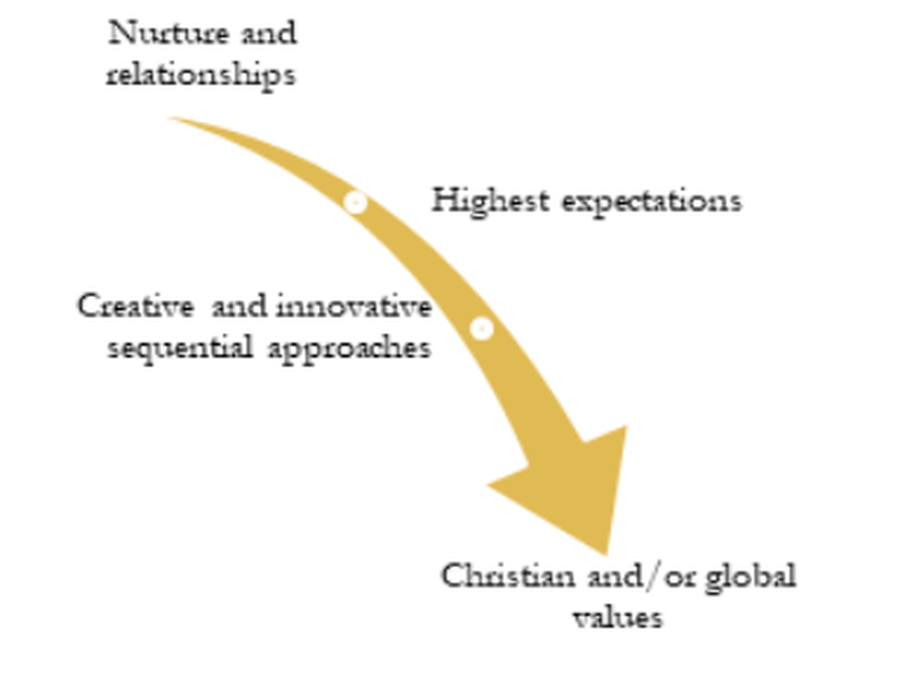 The curriculum at Knayton is broad and balanced. We have a creative approach which is specifically tailored to our children's needs. As staff we have given careful consideration to our children; their experiences and needs and developed a bespoke curriculum model that caters for them specifically.
Our curriculum intent is to:
Ensure that all children feel safe, happy and valued as individuals and embed values of love, kindness, self-belief and aspiration.

Have the highest expectations for what all children can achieve regardless of background or starting points.

Confidently challenge and confront injustice and inequality as articulate advocates of change, celebrating and respecting diversity.

Prepare children for their next steps; from key stage to key stage and beyond.

Be child-led, engaging and innovative through a creative and ambitious approach.

Encourage our children to consistently try hard even when they encounter difficulties.

Immerse our children in outdoor learning and use forest schools principles.

Ensure children receive valuable support at home through excellent parent partnerships.

There is emphasis on knowledge and vocabulary acquisition and teaching is carefully structured to enable pupils to remember what they have been taught. Learning across the curriculum is sequentially planned to build on knowledge and skills.

Reading is an integral part of the curriculum.

Community links are central to ensuring our children have a broad understanding of the local world around them.

Children will be given opportunities to explore and appreciate different cultures and beliefs through global learning experiences, enriching through
Our Golden Threads of Nurture and Relationships, Highest Expectations and Creative and Innovative Sequential Approaches are embedded throughout our Curriculum.
Our curriculum is implemented through Learning Missions. These are whole school, cross curricular topics that aim to inspire and excite children about new learning. The children go on a learning journey from launch to landing. Children use knowledge organisers to support their learning so they remember long term the content they have been taught.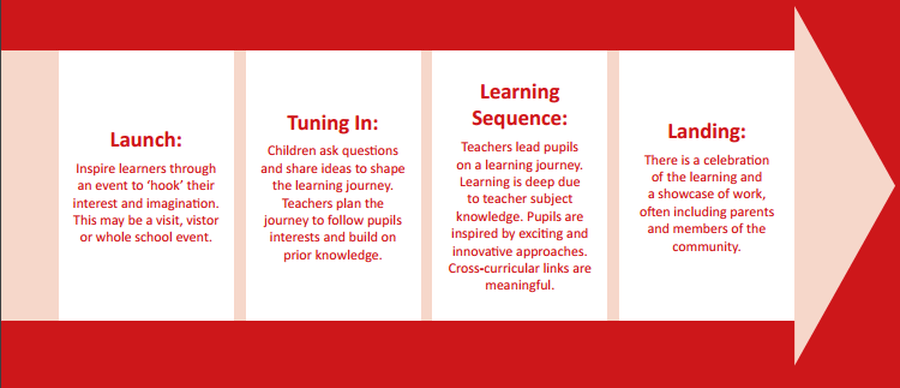 We value each child's contribution and individuality. Our Learning Mission books are full of published work with we are proud to share with others. We also share our learning on our class blogs on our class pages on the website and social media https://www.facebook.com/Knayton-CofE-Academy
When planning, consideration is given to how best we can meet children's needs, include all children and motivate them. The impact of our curriculum approach is that it truly inspires learners, igniting a learning passion and developing 'learning for life'.
English and Maths are taught as discrete sessions in the morning, but wherever possible they will link to the current 'Learning Mission. The foundation subjects are taught with a focus on greater depth learning across all subjects. English and Maths skills are also applied across the curriculum. Weekly Science sessions link to our 'Learning Missions' wherever possible. Teachers ensure a clear progression for all and have high expectations for children's achievements in all subjects.
Click here to read our Learning at Knayton booklet!